Join as a Student Affiliate at Texas TSA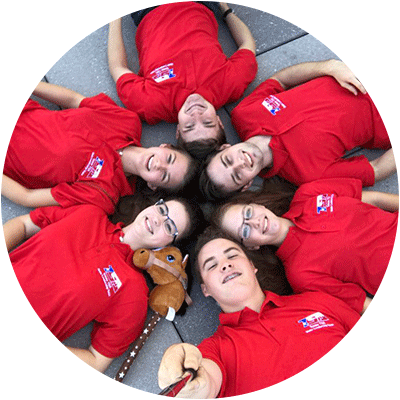 Interested in Joining TSA?
The Technology Student Association (TSA) provides student members the opportunity to explore a wide variety of STEM (science, technology, engineering, and mathematics) education and career-interest areas.
Coming Soon!
Affiliation Opens September 1.
Read affiliation instructions on the National TSA website.
Click on the 2023-2024 Affiliation Link. You will be redirected to the National TSA Register My Chapter system.
Print or record the instructions for reference.
Click on Chapter Affiliation at the bottom of the web page.
Use the online membership.
New chapters and inactive chapters for 3 or more years have the ability to apply for a late fee waiver. The waiver must be requested through and approved by the Executive Director.
To avoid a $100.00 late fee, your initial affiliation must be uploaded and submitted to National website (tsaweb.org) no later than November 18, 2022.  You may add more students up to the February 1st deadline. Please remember that all affiliation must be done online through www.tsaweb.org website.
Nothing will be accepted after an upload date of February 1st, 2023.
There will be NO EXCEPTIONS. Only students who are affiliated under the Individual Program or the Cap Program by February 1, 2023 may enter in the State Contest.
The 22/23 Advisor Guidebook is designed to be a road map for advisors to access all the important information to guide your students through a successful year in Texas TSA. 22/23 Advisor Guidebook